One-Shots
Harry/Draco One Chapter Stories
Scroll down for page content


Here's a category of stories ... complete in one chapter. There's loads of them out there and I'll be culling through them and putting my best recommendations right here on this page.




The Tarheel Writer - On the Web since 24 February 2003. Celebrating 20 Years on the Internet!
Tarheel Home Page

Complete works the writer liked updated
Sun 24 Sep 2023 12:41 PM EDT

If you are accessing this site via a saved bookmark, be sure to refresh this page for the latest update!
To SEARCH this page, simply use the keyboard shortcut "ctrl" and "F"

NOTES!

-> "Link Verified" Link verification date.
->

stories added in the last 12 months.
-> (archived) an electronic copy of the work has been saved.
-> Fiction Ratings are displayed with specific warnings.
->

Classic stories are MUST reads.
-> Story recommendations are presented in alphabetical order.

Use the quick links below to navigate the page.


Story recommendations are presented in alphabetical order.

A B C D E F G H I

J K L M N O P Q R

S T U V W X Y Z

~~~~~~~~~~~~~~~



"12-Step"
by Mystwriter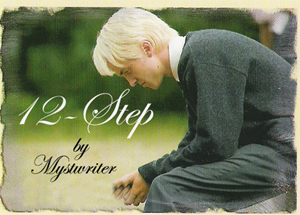 Sadly this work is not available online but I have a sharable copy.
Post Hogwarts



1 Chapter (13,407 words)
Completed in 2005
Added 16 January 2021 (archived-word)
Draco gets help for a dark problem by apologizing to all he has wronged. Is Harry Potter more than willing to forgive him?

~~~~~~~~~~~~~~~

"101 Ways to Heal Your Wizarding Woes"
(Or, an Unfortunate Incident with a Traffic Cone and a Policeman's Helmet)
by who_la_hoop



Link verified to ArchiveOfOurOwn.org/users/who_la_hoop on 13 July 2023
Post Hogwarts/Trainee Auror Potter



1 Chapter (26,471 words)
Completed 1 December 2007
Added 9 February 2017 (archived-pdf)
Harry is a trainee Auror, and Draco is living at Malfoy Manor, bored and petulant with nothing to do, and no career prospects. Draco's attempt to heal himself via Muggle psychology – including writing a series of 'why I hate you' letters to Harry – backfires when an overanxious house elf delivers the results to Harry. Harry is bemused, Draco is angry and together they have a lot of issues to work out.
who-la-hoop is also the author of "A Tale of Two Tents" and "The Potter-Malfoy Problem," both of which are also on this list.

~~~~~~~~~~~~~~~

"100,000 Galleons"
by bixgirl1



Link verified to ArchiveOfOurOwn.org/bixgirl1 on 13 July 2023
Post Hogwarts/Humour/Draco is bad at muggle things, but keeps trying/Explicit Sex



2 Chapters (28,289 words)
Completed 8 May 2017
Added 22 April 2021 (archived-pdf)
When a weekend with Harry gets purchased at a Bachelor charity auction by Malfoy, he's sure the trip is going to be filled with disaster. And it is. It really is. Just ... maybe not in the ways he thought.
Note: This work is posted as 2 chapters; however, the link above is to the entire work (both chapters combined) due to the amount of words. I found it to be funny as hell. You'll enjoy it!

~~~~~~~~~~~~~~~

A
Top of Page


~~~~~~~~~~~~~~~

"A Professional"
by CharlotteChaos



Link verified to ArchiveOfOurOwn.org/users/CharlotteChaos on 13 July 2023
Post Hogwarts/Rent Boy Draco/Dubious Consent/Bondage



1 Chapter (8,553 words)
Completed 4 May 2016
Added 9 February 2017 (archived-pdf)
Post war Harry Potter is surprised with a card delivered by a mystery man that reveals that not only is Draco Malfoy alive, he is rentable by the hour.

~~~~~~~~~~~~~~~

"A Tale of Two Tents"
by who_la_hoop



Link verified to ArchiveOfOurOwn.org/who_la_hoop on 13 July 2023
Post Hogwarts/Next Generation



1 Chapter (10,287 words)
Completed 30 March 2009
Added 9 February 2017 (archived-pdf)
When Scorpius and Al take their parent's rivalry to a whole new level, Hogwarts is forced to intervene. Or, how Harry and Draco went camping, encountered mud, and managed to survive with all their limbs intact.
This is the most entertaining and funny story I've read in quite some time. Read it and be ready to laugh yer arse off!
who-la-hoop is also the author of "The Pottor-Malfoy Problem," "101 Ways to Heal Your Wizarding Woes" and "The Rabbit and the God" all of which are on this list.

~~~~~~~~~~~~~~~

"A Tiny Little Full-blown Obsession"
by dirtydarella
Link verified to Members.Adult-FanFiction.org/Dirty_Darella on 13 July 2023
Hogwarts/Voyeurism



1 Chapter (28,381 words)
Completed 30 March 2008
Added 9 February 2017 (archived-html)
When Harry heard what he recognized as sounds of distress, ever the Gryffindor, he chased them down to save the day. Well, Harry, ever the Gryffindor, didn't really stop and evaluate the situation all that well before rushing in. Had he in fact paid even the slightest attention to these noises of distress, he would have perhaps recognized that they were actually gasps and moans of pleasure, not pain. But since he hadn't, he was quite surprised when he rushed through the Quidditch locker rooms straight to the showers only to be met with an extremely... evocative sight.
Draco Malfoy, nemesis extraordinaire was standing under a showerhead completely naked. And wet. And obviously wanking.
Somewhere in the recesses of his conscious, Harry thought he shouldn't be standing here watching this. He should just quietly sneak away. Or maybe join in.

~~~~~~~~~~~~~~~

"After the Rain"
by arca1
Link verified to FanFiction.net/Arca1 on 13 July 2023
Hogwarts/Drama/Romance



1 Chapter (3,530 words)
Completed 10 February 2003
Added 5 December 2010 (archived-html)
Harry is confronted by a Malfoy that has more than revenge in his mind. After luring Harry into the Forbidden Forest, Malfoy surprises him into a fight. However, the weather begins to worsen, their encounter takes an unexpected turn, and Harry makes a shocking discovery about his nemesis that could alter his feelings towards Malfoy forever.

~~~~~~~~~~~~~~~



"All the Ashes Like Leaves"
by firethesound



Link verified to ArchiveOfOurOwn.org/users/firethesound/ on 13 July 2023
Triffids/Survival/Blindness/Adventure/AU



1 Chapter (21,185 words)
Completed 3 June 2014
Added 7 July 2023 (archived-pdf)
Nothing about being the Chosen One had prepared Harry for this. With most of the population blinded and man-eating plants running amok, he can only stay close to his friends as they make their way to safety. Not that he'd call Malfoy a friend, but the end of the world does rather make their ongoing feud seem trivial. And it just figures that it took nothing short of an apocalypse to make Malfoy seem like less of a git.

~~~~~~~~~~~~~~~

"All His Saints"
by Setissma
Link verified to ArchiveOfOurOwn.org/users/setissma/ on 13 July 2023
Sadly this work is no longer online, but the verified link takes you to the author's main page on Archive of Our Own. This work is not listed, but many more works are. By the way, I have a sharable copy of this work.
Post Horwarts/OCC Draco



1 Chapter (13,433 words)
Completed 12 February 2005
Added 5 December 2010 (archived-html)
Potter has a problem. Malfoy fashions himself as the solution and that includes ... cleaning spells? LOL! This is a really cute story!
NOTE: 16 July 2018 - Just read this story again. Wonderful!

~~~~~~~~~~~~~~~

B
Top of Page


~~~~~~~~~~~~~~~

"The Boy Who Only Lived Twice"
by Lettered



Link verified to ArchiveOfOurOwn.org/users/lettered on 13 July 2023
Post Hogwarts/Action Adventure/Explicit



1 Chapter (54,163 words)
Completed 14 January 2012
Added 9 February 2013 (archived-word)
Harry is an unspeakable who is constantly under a Polyjuiced identity. His handler is Rabbit, who is also under a Polyjuiced identity. It's all for security, you must understand. And then there's Draco Malfoy. I could hardly tear myself away from this one. One great read!

~~~~~~~~~~~~~~~

"But When I Dream"
by Gullviva



Link verified to ArchiveOfOurOwn.org/Gullviva on 13 July 2023
Hogwarts 8th Year



1 Chapter (12,474 words)
Completed 28 March 2016
Added 13 February 2018 (archived-pdf)
There was a ruckus in the Great Hall and Draco found himself automatically following a familiar pattern of behaviour. He looked over at the scuffling teenage boys in red trimmed robes, and then glanced up along the Gryffindor table. Draco quickly found the black, messy head of hair he was looking for, and readied himself by raising a disapproving eyebrow – and that was when it finally hit him. Potter wasn't looking back. Potter hadn't looked at him at all since the school year began.

~~~~~~~~~~~~~~~

C
Top of Page


~~~~~~~~~~~~~~~

D
Top of Page


~~~~~~~~~~~~~~~

"Dance By the Light of the Moon"
by Writcraft



Link verified to FanFiction.net/Writcraft on 13 July 2023
Post Hogwarts



1 Chapter (13,821 words)
Completed 27 July 2012
Added 7 January 2016 (archived-html)
Harry is miserable and living like a recluse in Grimmauld Place and Draco retired from wizarding society after his divorce. One day a misdirected owl from Scorpius Malfoy finds itself in Harry's hands. Harry hasn't lost his desire to save people but Draco has a secret and it is one he isn't willing to share.

~~~~~~~~~~~~~~~

"Darkness Is Not the Absence of Light"
by incapricious



Link verified to https://archiveofourown.org/users/incapricious on 13 July 2023
Hogwarts/Immediate War Aftermath



1 Chapter (13,545 words)
Completed 6 April 2008
Added 28 March 2010 (archived-pdf)
Harry only wants what's fair for Narcissa Malfoy. Narcissa has other plans, and Draco is willing to go along with just about anything to stay out of Azkaban.

~~~~~~~~~~~~~~~

"Desire Unveiled"
by Frayach



Link verified to ArchiveOfOurOwn.org/Frayach on 13 July 2023
Hogwarts/5th Year/Drama



1 Chapter (14,881 words)
Completed 20 May 2012
Added 16 November 2014 (archived-pdf)
Harry is emphatically NOT a pouf, and thus his reoccurring fantasies involving Draco are due to his Occlumency lessons with Snape, NOT to his sexuality. Or so he tries to convince himself. Meanwhile, Voldemort has returned, and Harry is about to learn that he is the Chosen One – whether he's ready or not. Set during Order of the Phoenix.

~~~~~~~~~~~~~~~

"Doggie Style"
by enchanted_jae
Link verified to Enchanted-Jae.LiveJournal.com on 13 July 2023
Post Hogwarts/Auror Potter/Bodyguard



1 Chapter (6,388 words)
Completed 1 May 2008
Added 29 June 2010 (archived-html)
When Draco's life is endangered, he demands only the best bodyguard the Aurors have to offer. However, he didn't expect his bodyguard to be so...small.
NOTE: The link is to a LiveJournal account that has ads. If I find a better location for the story I will update the link. In the mean time, you can also read the story here. 26 July 2018.


~~~~~~~~~~~~~~~



"Draco the Cowardly Lion"
by Lomonaaeren
Link verified to ArchiveOfOurOwn.org/users/Lomonaaeren on 13 July 2023
Crack Fic/Humor/Griffindor Draco



1 Chapter (5,783 words)
Completed 20 May 2009
Added 28 September 2022 (archived-word)
When Draco gets Sorted into Gryffindor, everything changes. For the, uh, for the better?


~~~~~~~~~~~~~~~

"Draco Malfoy, It's Your Lucky Day"
by Faith Wood (faithwood)
Link verified to ArchiveOfOurOwn.org/faithwood on 14 July 2023
Hogwarts/8th Year/Action Adventure/Mystery/Romance



1 Chapter (37,382 words)
Completed 10 March 2012
Added 6 May 2020 (archived-pdf)
Even though he's unarmed, injured, lost in the Forbidden Forest, and facing a possible murder charge, Draco Malfoy gets lucky.

~~~~~~~~~~~~~~~

"Draco's Curse"
by Mystwriter
Sadly this work is no longer available online but I have a sharable copy.
Post Hogwarts/Cursebreaker Potter



1 Chapter (11,692 words)
Completed 2005
Added 7 March 2019 (archived-word)
Draco hates it but he needs Harry's help to break a curse. But is the curse really so bad?

~~~~~~~~~~~~~~~

E
Top of Page


~~~~~~~~~~~~~~~

F
Top of Page


~~~~~~~~~~~~~~~

"Fade to Silver"
by furosity
Sadly this work is no longer available online but I have a sharable copy.
Post War/Auror Potter/Amnesia Malfoy



1 Chapter (11,779 words)
Completed 14 January 2010
Added 28 March 2019 (archived-word)
Four years ago, Draco Malfoy disappeared from the wizarding world. This is the story of what happened after that beginning with Draco being found in a muggle pub by Auror Harry Potter.

~~~~~~~~~~~~~~~

"Feathered Deception"
by kcstories
Link verified to ArchiveOfOurOwn.org/KCStories on 14 July 2023
Post War/Romance/Canon Divergence/Animagus



1 Chapter (11,779 words)
Completed 14 January 2010
Added 28 March 2010 (archived-pdf)
A few years after the war, Draco finds a wounded eagle on the Manor's grounds and his solitary existence takes an unexpected turn.

~~~~~~~~~~~~~~~

"Fool (or) The Many Good Deeds of Draco Malfoy"
by AvocadoLove
Link verified to ArchiveOfOurOwn.org/AvocadoLove on 14 July 2023
Post Hogarts/Master of the Wand



1 Chapter (17,982 words)
Completed 8 March 2010
Added 28 March 2010 (archived-pdf)
"You haven't done one brave or noble thing in your life, Malfoy. Then you come into my house and ask me why I won't do the right thing for you? What have you ever done for anyone?">
NOTE: Just read this story again today (16 July 2018) and it is wonderful!
NOTE: Just read this story again today (14 July 2023) and it is still a great read!

~~~~~~~~~~~~~~~

"Fuck Buddies"
by Mystwriter
Sadly this work is no longer online but I have a sharable copy.
Post Hogarts/Post War



1 Chapter (6,359 words)
Completed 2005
Added 7 March 2019 (archived-word)
Out of the blue, Draco Malfoy just wants to be fuck buddies with Harry. And Harry goes along with it. For a while.

~~~~~~~~~~~~~~~

G
Top of Page


~~~~~~~~~~~~~~~

"Gone Down The Angel On A Lonely Night"
by Femme (femmequixotic)
Link verified to ArchiveOfOurOwn.org/FemmeQuixotic on 14 July 2023
Post Hogwarts/Graphic Violence



1 Chapter (17,632 words)
Completed 3 October 2008
Added 9 February 2018 (archived-pdf)
Harry Potter works for the Muggle Police. On the way to work on the Tube, he spots Draco Malfoy. Harry looks him up on the police computer and learns he has multiple arrests for prostitution. Then a series of murders take place ... the victims are all rentboys and one is connected to Draco Malfoy. A really good "who done it!" Warning: graphic descriptions of violence.

~~~~~~~~~~~~~~~

H
Top of Page


~~~~~~~~~~~~~~~

"Hall of Mirrors"
by ella_bane
Link verified to ArchiveOfOurOwn.org/Ella_Bane on 14 July 2023
Hogwarts/6th Year/Under Age/Explicit



1 Chapter (55,449 words)
Completed 26 February 2010
Added 28 March 2010 (archived-pdf)
In the summer before Harry Potter's sixth year, he confronts a frightfully suspicious wizarding world, where friends are strangers, mirrors hide secrets, and enemies become lovers.
NOTE: Wow! Just read this story again today and ... wow! This story drips with awesome sex! Enjoy! 26 July 2018

~~~~~~~~~~~~~~~

"Harry Potter and the Curse of the Malfoy Dildo"
by daisymondays (formally gracie137)
Link verified to ArchiveOfOurOwn.org/Gracie137 on 14 July 2023
Post Hogwarts/Sexual Humor/Auror Harry and Auror Partner Draco



1 Chapter (5,442 words)
Completed 15 February 2018
Added 7 March 2018 (archived-pdf)
When Harry goes to a Charity Auction he doesn't expect to come away with a sex toy that used to belong to the Malfoy Family, and he certainly doesn't expect to bond himself to it - but then again, when has Harry's life ever gone as he expects?
NOTE: 14 July 2023 Just read this story again. LMAO! Funny story!

~~~~~~~~~~~~~~~

"Heartlines"
by shiftylinguini
Link verified to ArchiveOfOurOwn.org/users/shiftylinguini on 14 July 2023
Post Hogwarts/Auror Training/Forced Bonding/Explicit



1 Chapter (72,620 words)
Completed 14 December 2017
Added 3 March 2018 (archived-pdf)
Harry never expected he'd end up chipping away at his virginity while wandless and bonded to Malfoy in Northern Europe. He never expected that would turn out to be the least surprising thing to happen while out on their training expedition in the middle of nowhere, either.

~~~~~~~~~~~~~~~

"Hidden in the Depths"
by venus_envy
* Link verified to ArchiveOfOurOwn.org/users/venis_envy on 14 July 2023
Post Hogwarts/Auror Harry/Auror Draco/Action Adventure/Romance/Heavy Lust/Explicit



1 Chapter (20,950 words)
Completed 28 December 2011
Added 7 May 2020 (archived-pdf)
Sometimes we know exactly what we're looking for, even if it isn't quite clear how to reach it.
Yep, that's the author's summary. We are talking about Harry's lust for Draco from the first few words and his frustration of not being able to attain the unattainable. That, along with a well thoughtout plot and lots of action makes for a very good read. Enjoy!

~~~~~~~~~~~~~~~

"The Holiday"
by Mystwriter
Sadly this work is no longer available online but I have a sharable copy.
Post Hogwarts/Post War Celebration



1 Chapter (23,576 words)
Completed 2005
Added 7 March 2019 (archived-word)
Harry has killed Voldemort and everyone is celebrating. And he is glad, it's just that now that it's finally over he has to face some hard facts about himself. One, he's gay. And another, he's lonely. After a few months, Harry goes off by himself to Bermuda to a Muggle gay circuit party. He is finally going to get a chance to be who he is. And then who do you suppose he runs into?

~~~~~~~~~~~~~~~

"How to Handle an Enemy"
by who_la_hoop



Link verified to ArchiveOfOurOwn.org/users/who_la_hoop on 14 July 2023
Post War/Hogwarts 7th Year/Very Sexually Descriptive



1 Chapter (7,494 words)
Completed 1 May 2008
Added 9 February 2017 (archived-pdf)
Everyone knows that it's no fun playing truth or dare with a Slytherin. But add a little Veritaserum, a scheming duo of Slytherin girls and surprising things can be revealed. Particularly about the fine line between love and hate ...
It's pure dripping sex ... and it was fun! Really nice (hot) read.


The Enemy Series Part Two

"Turnabout is Fair Play"
by who_la_hoop

Link verified to ArchiveOfOurOwn.org/users/who_la_hoop on 14 July 2023
Post War/Hogwarts 7th Year/Very Sexually Descriptive

1 Chapter (10,931 words)
Completed 4 November 2012
Added 9 February 2017 (archived-pdf)
After a – cough – revealing game of truth or dare instigated by his fellow Slytherins, Draco Malfoy finds himself in possession of a) the interesting knowledge that a certain Gryffindor horror may not be as immune to his personal charms as hitherto suspected and b) the password to the Gryffindor Tower. But Draco makes a fundamental error when he decides to make use of these facts.
It's more pure sex ... and it was still fun!


~~~~~~~~~~~~~~~

"Human After All"
by one_flying_ace
Link verified to ArchiveOfOurOwn.org/one_flying_ace on 15 July 2023
Post Hogwarts/Auror Harry



1 Chapter (18,536 words)
Completed 9 February 2017
Added 27 May 2018 (archived-pdf)
Now he'd slid back into it as though he'd never left, most of the other Aurors deferring to him regardless of where they were. It was almost irritating, knowing they were right and he'd wasted two years pretending to be a Harry that he wasn't. He sighed, and apparated with a crack.
A story in which Harry wakes up, Draco grows up, and the Ministry faces some tough cases.
It's a "Who Done It!" You'll get clues throughout. See if you can figure it out before Harry!

~~~~~~~~~~~~~~~

"The Hunt"
by Mystwriter
This work is no longer available online but I have a copy.
Hogwarts/Horcrux Hunt/Non-Con rape



1 Chapter (23,576 words)
Completed 2005
Added 7 March 2019 (archived-word)
Draco stumbles into the trio on their hunt for Horcruxes and is captured. But what are they going to do with the cowardly Slytherin? Harry has some ideas.

~~~~~~~~~~~~~~~



"Hurt for all the Right Reasons"
by lq_traintracks (lumosed_quill)
Link verified to ArchiveOfOurOwn.org/users/lq_traintracks on 15 July 2023
Hogwarts/Angry Sex



1 Chapter (4,571 words)
Completed 25 February 2013
Added 2 March 2023 (archived-pdf)
Everything was so cocked up. He just wanted this one thing. He wanted to hurt for the right reasons for once.

~~~~~~~~~~~~~~~

I
Top of Page


~~~~~~~~~~~~~~~

"Into the Deep and Dark Spaces of the Mind"
by WantsUnicorns
Link verified to ArchiveOfOurOwn.org/users/WantsUnicorns on 15 July 2023
Post Hogwarts/Auror Potter



1 Chapter (18,372 words)
Completed 30 September 2014
Added 28 April 2020 (archived-pdf)
At first the lone lighthouse on the cliffs seems like the perfect spot to get away from it all. But when an old enemy appears, Harry realises that things might not be quite what they seemed.

~~~~~~~~~~~~~~~

J
Top of Page


~~~~~~~~~~~~~~~

K
Top of Page


~~~~~~~~~~~~~~~

"King's Cross"
by Mystwriter
This work is no longer available online but I have a sharable copy.
Post Hogwarts



1 Chapter (48,369 words)
Completed 2005
Added 7 March 2019 (archived-word)
Harry sees Draco at King's Cross while sending off their sons to Hogwarts. But what is it about Draco Malfoy that seems to intrigue Harry so late in life?

King's Cross SEQUEL

"Crossroads"
by Mystwriter
This work is no longer available online but I have a sharable copy.
Post Hogwarts/2nd gen



1 Chapter (11,229 words)
Completed 2005
Added 7 March 2019 (archived-word)
It's Scorpius' first summer at home with Draco and Harry. What is it like for all of them in their new lives? And then there is something about a wedding ...

~~~~~~~~~~~~~~~

L
Top of Page


~~~~~~~~~~~~~~~

"Leave Your Field to Flower"
by Emma Grant
Link verified to ArchiveOfOurOwn.org/emmagrant01 on 15 July 2023
Post War/Memory Loss



1 Chapter (12,578 words)
Completed 2 July 2007
Added 9 February 2017 (archived-pdf)
The war is over and nobody remembers it, except Harry Potter. What caused everybody to forget the war? ... to forget they are even a wizard? What happened?

~~~~~~~~~~~~~~~

"Let the Poets Pipe of Love"
by Aja
Link verified to ArchiveOfOurOwn.org/users/aja on 15 July 2023
Post Hogwarts/Rentboy Draco/Virgin Harry



1 Chapter (11,881 words)
Completed 1 June 2005
Added 9 February 2017 (archived-pdf)
A post-Hogwarts H/D where Harry wants to lose his long-held pesky virginity, and wants it to be with a pro. Harry is a virgin and Draco is a hooker. He doesn't realise feelings could get involved, but they do.

~~~~~~~~~~~~~~~

"Like a Star Across My Sky"
by lq_traintracks (lumosed_quill), sdk
Link verified to ArchiveOfOurOwn.org/lq_traintracks on 15 July 2023
Post Hogwarts/Drama/Romance



1 Chapter (24,324 words)
Completed 3 December 2015
Added 14 December 2018 (archived-pdf)
When Draco discovers Harry Potter is his new landlord, he's convinced he's going to lose his shop. When Harry discovers Draco Malfoy's been invited on his friends' annual ski trip, he's certain his holiday is ruined. This is the story about how neither one of them is right. The title comes from the song "Like a Star" by Corinne Bailey Rae.

~~~~~~~~~~~~~~~

"The Lip-Lock Jinx"
by Cassis Luna
Link verified to https://m.fanfiction.net/u/2389595/ on 15 July 2023
Hogwarts/Drama/Angst



1 Chapter (20,555 words)
Completed 16 December 2010
Added 3 October 2021 (archived-word)
The Lip-Lock Jinx, a jinx that renders the victim mute that can only be undone in two ways: if the caster reverses the spell on the victim, or if the victim serves the purpose of the jinx and kisses the person that they desire. It's just Harry's luck that he gets jinxed by Ginny Weasley and that he's in love with Draco Malfoy.

~~~~~~~~~~~~~~~

M
Top of Page


~~~~~~~~~~~~~~~

"Matters of Influence"
by anathema91
Link verified to anathema91.livejournal.com/ on 16 July 2023
Hogwarts/7th Year/HPDM/DMBZ along the way



1 Chapter (19,181 words)
Completed 17 January 2008
Added 2 March 2019 (archived-word)
Draco should have taken his NEWTs over the summer with Pansy and Greg. Repeating 7th year with Potter fresh off his saved-the-world tour struck Malfoy as the height of stupidity more than once. McGonagall's diabolical plan only made things worse. Or did it?
Canon compliant up to and including DH. Epilogue-ambiguous. – Action in this story takes place after the main events DH, but before events reflected in the Epilogue.

Matters of Influence Part Two

"Matters of Influence Part Two"
by anathema91
Link verified to anathema91.livejournal.com/ on 16 July 2023
Hogwarts/7th Year/HPDM/DMBZ along the way



1 Chapter (19,181 words)
Completed 17 January 2008
Added 2 March 2019 (archived-word)
Seeing unmistakeable feelings of affection and desire reflected in the green eyes that stared back at him, Draco leaned forward and delivered a kiss to Harry that was soft and gentle, but decidedly unchaste. Every moment of longing that Draco had felt over the past several months was delivered in that kiss. He tilted his head slightly, opening his mouth to deepen the contact, and was immediately rewarded by Harry's tongue plunging within it.

~~~~~~~~~~~~~~~

"More Truth Than Dare"
by Mystwriter
Sadly this work is no loner available online but I have a sharable copy.
Hogwarts/7th Year/HPDM/DMBZ along the way



1 Chapter (4,015 words)
Completed 2005
Added 1 September 2021(archived-word)
It's truth or dare and Harry finds himself locked in a room with Draco. The only way out is to kiss, with tongue.
Harry tried to think, tried to make his mind form cogent thoughts, but his brain was swimming in pure sensation. He found himself intrigued with what might next happen and gasped in pleasure when Draco's tongue caressed Harry's lips. He realized he'd never been kissed like this before and when Draco urged his lips open, Harry didn't hesitate to welcome his tongue. It was hot and moist and slithered along his own. Timidly, he ventured his tongue forward into Draco's mouth and Draco opened his lips wide to receive him. Draco's hands were at the back of Harry's head now, forcing him into their deep kiss and Harry felt himself falling, wanting to succumb to all the sensations he experienced, and all the promises of more to follow.
But as quickly as it began, it was over. The door clicked open, the locking spell broken.

~~~~~~~~~~~~~~~

N
Top of Page


~~~~~~~~~~~~~~~

"New Beginnings"
by kcstories
Link verified to ArchiveOfOurOwn.org/users/kcstories/ on 16 July 2023
Post Hogwarts/College/Romance/AU-ish Fluff



1 Chapter (4,029 words)
Completed 28 May 2007
Added 10 January 2021 (archived-pdf)
A few years after Hogwarts, Harry starts afresh at a new college. Things seem very promising until he meets his roommate.
Before he enrolled, Harry contemplated requesting a single room, which would have been provided to him easily, at a small surcharge, but in the end, he decided that, perhaps, he might enjoy the company of a roommate more.

~~~~~~~~~~~~~~~

O
Top of Page


~~~~~~~~~~~~~~~

"On License"
by Slythericsss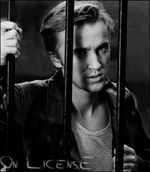 Link verified to FanFiction.net/Slytherincesss on 16 July 2023
Auror Potter/Azkaban Prisoner Malfoy



1 Chapter (53,724 words)
Completed 2 June 2012
Added 18 Nov 2018 (archived-word)
Following a terrible crime and four-and-a-half years in Azkaban, Draco Malfoy is granted early release and is placed on license (parole) with an innovative new programme through the Auror Office of the Department of Magical Law Enforcement. Draco finds he doesn't know which is worse: Azkaban, or being under the legal supervision of Harry Potter.
I won't pull punches on this, but, I found this difficult to read at times. Auror Potter forces Parolee Malfoy to face his crimes, admit his guilt and heal himself in the process. Potter is a stiff "magistry employee" and Draco is, ah, Draco: holier than thou, entitled, aragant and suffering from major guilt. Read along and I think you will be impressed with the thought that went into this story.

~~~~~~~~~~~~~~~

"The Only Final Path"
by Celandine



Link verified to ArchiveOfOurOwn.org/users/Celandine on 16 July 2023
Post War/Accidential Lordship



1 Chapter (17,532 words)
Completed 8 December 2007
Added 1 March 2019 (archived-pdf)
Friendship between his son and Draco's son gradually brings Harry to a realisation of what he really wants.
That's the author's summary for a very well thoughtout drama. Perfect! You'll enjoy it! Celandine has written well over 300 stories in the HP Universe! Here's a snippet.
Dear Mum and Dad,
James said he was going to write you but I hope he didn't, because if he did I expect it was to make fun of me. I hope you're not too disappointed to hear that I was Sorted into Ravenclaw. I know you expected me to be a Gryffindor like you both were, but at least it wasn't Slytherin. Although one of the other new boys in Ravenclaw wanted to be in Slytherin, can you believe that? His bed is next to mine in the dormitory and he has an unusual name too. Scorpius. I think I've spelled that right. Anyway, I like Hogwarts so far. I said hello to Professor Longbottom, like you told me to, and he was very nice, although we already have homework in Herbology. I'll write you again soon.
Love, Al

~~~~~~~~~~~~~~~

P
Top of Page


~~~~~~~~~~~~~~~

"The Potter-Malfoy Problem"
by who_la_hoop



Link verified to ArchiveOfOurOwn.org/who_la_hoop on 16 July 2018
Hogwarts/Room of Requirement/Pirates



1 Chapter (28,939 words)
Completed 28 December 2008
Added 9 February 2017 (archived-pdf)
The room of requirement's gone mad — at least, that's what Harry thinks. There's no way that Draco Malfoy 'requires' him, of all people, but why does it keep dragging Harry there like he's some kind of furniture, every time Malfoy enters it? Throw in Pansy the pervert and a clipboard-wielding Hermione, and things can only go from bad to worse. And that's not even mentioning the pirates ...
I was laughing my ass off with some of the lines in this story one minute and panting almost breathlessly from the really hot sex the next minute. I think you'll enjoy this story.
who-la-hoop is also the author of "A Tale of Two Tents," "101 Ways to Heal Your Wizarding Woes" and "The Rabbit and the God," all of which are also on this list.

~~~~~~~~~~~~~~~



"Protect Me"
by zenadragon_xoxo
Link verified on 17 July 2023. This work is listed under an orphan account. The author's LiveJournal account has been deleted.
Post Hogwarts/Hollywood Actor Draco/Bodyguard Harry



1 Chapter (33,515 words)
Completed 6 June 2013
Added 2 June 2023 (archived-pdf)
Harry Potter has spent the last seven years doing everything the Wizarding World's saviour and Golden Boy shouldn't – breaking it off with his childhood sweetheart, quitting Auror training, and living in isolation in Muggle London. Having just gotten out of an emotionally and financially abusive relationship, Harry hasn't been out of his house in weeks. Meanwhile, after disappearing from the Wizarding World and moving to America for seven years, Draco Malfoy has become a famous Hollywood actor and is back in England to film his latest movie. When Draco begins to receive serious threats, he asks for a Wizard bodyguard to be assigned to him, and who should be more fit for the job than the fallen-from-grace Man Who Lived Twice himself? But can Harry and Draco set aside their differences and work together, or is this just a disaster in the making?

~~~~~~~~~~~~~~~

Q
Top of Page


~~~~~~~~~~~~~~~

R
Top of Page


~~~~~~~~~~~~~~~

"The Rabbit and the God"
by who_la_hoop



Link verified to ArchiveOfOurOwn.org/who_la_hoop on 17 July 2023
Post Hogwarts/Auror Potter



1 Chapter (19,122 words)
Completed 25 May 2008
Added 9 February 2017 (archived-pdf)
When Draco Malfoy goes missing, in the most peculiar of ways, frustrated Auror-in-training Harry Potter goes on a search for his absentee enemy that leads him to Muggle Japan – and to a mystery that will take more than magic to solve. The day Draco Malfoy disappeared was notable only for the fact that no-one noticed. They couldn't. They no longer remembered that he ever existed.
A very nice twist on the HP/DM plot bunny. I enjoyed it.
who-la-hoop is also the author of "A Tale of Two Tents," "101 Ways to Heal Your Wizarding Woes" and "The Potter-Malfoy Problem," all of which are also on this list.
.

~~~~~~~~~~~~~~~

"The Race"
by SilentAuror
Sadly this work is no longer available online but I have a sharable copy.
Hogwarts/Horcrux Hunt



1 Chapter (16,365 words)
Completed - I've no idea
Added 20 March 2019 (archived-word)
Author's Note - This story was written for the LJ community Fantasy Fest for the following request:
A canon compliant Horcrux hunt story where Harry and Draco both have the same agenda--finding and destroying the Horcruxes--but that neither knows that that's what the other is doing, and that they keep running into each other without knowing why. One of their accidental meetings takes place in vault 713 at Gringott's. Whether the focus of the story is smut, romance, mystery or adventure doesn't matter, but I'd like a happy/hopeful (but not sappy!) ending. No need to resolve the war, getting Harry and Draco together, believably, is the main objective.

~~~~~~~~~~~~~~~

S
Top of Page


~~~~~~~~~~~~~~~

"Second Hands of Time"
by Sev1970 (mk_malfoy)
Sadly this work is no longer available online but I have a sharable copy.
The author is still online at AO3, but this work is not listed as one of the works.
Link verified to ArchiveOfOurOwn.org/users/mk_malfoy on 17 July 2023
Post Hogwarts/Time Travel/Canon/Epilogue-Compliant



1 Chapter (11,387 words)
Completed 1 November 2007
Added 28 March 2010 (archived-pdf)
Harry wants to go back and save Fred from the cruel fate that has been given to him, but he gets more than he expected when he discovers that someone has joined his little adventure.

~~~~~~~~~~~~~~~

"Security"
by bixgirl1



Link verified to ArchiveOfOurOwn.org/bixgirl1 on 17 July 2023
Post Hogwarts/Drama/Explicit Sexual Situations



1 Chapter (29,235 words)
Completed 6 December 2016
Added 30 April 2021 (archived-pdf)
A few years after the War, Harry is running a Wizarding Securities company, and Draco finds himself in need of some additional safety. It seems almost inevitable now that Malfoy was destined to be part of his life. (It's now to figure out what way that will be.)

~~~~~~~~~~~~~~~

"Sleeping Under the Stars"
by Writcraft



Link verified to ArchiveOfOurOwn.org/Writcraft on 17 July 2023
Post Hogwarts/Professor Harry/Professor Draco/Romance/Humor



1 Chapter (2,318 words)
Completed 29 May 2012
Added 9 January 2016 (archived-pdf)
DADA Professor Harry Potter finds himself on a Muggle camping trip with newly appointed Potions Master, Draco Malfoy. The men bicker, work out some tensions *ah-hem* and the inevitable smut ensues.
Note from the author - I'd like to add an update/preface to this fic, that this is a very old story written in 2012 when I was just finding my feet. It was one of my first fest pieces and my first fic of any significant length. I don't plan to take it down, but having recently returned to it to reply to comments, I would note that it is in need of heavy editing, there are quite a few errors with POV/tense switches and the like. If you're checking out my works I would recommend some of my more recent ones first but I do like having this as a reminder that every day we write, we improve a little bit more! If you do it read it, thank you for stopping by and I hope you enjoy it.

~~~~~~~~~~~~~~~

"Souls Lost and Found"
by Romaine



Link verified to ArchiveOfOurOwn.org/Romaine on 17 July 2023
Post Hogwarts/Adventure/Head Auror Potter/Unspeakable Malfoy



1 Chapter (8,673 words)
Completed 28 October 2010
Added 26 April 2021 (archived-pdf)
Students at Hogwarts are being drained of their magic, Luna hears a distinctive voice beyond the curtain, and Draco's seeing things on a wall. They all add up to a mystery that takes Harry and Draco to a familiar island.
Romaine has written almost 60 works in the Harry Potter fandom.

~~~~~~~~~~~~~~~

"Still Catch the Tide"
by dwell_the_brave



Link verified to ArchiveOfOurOwn/dwell_the_brave on 17 July 2023
Post Hogwarts/Auror Potter/Auror Malfoy/Murder/Mystery



1 Chapter (57,150 words)
Completed 14 September 2018
Added 20 November 2018 (archived-pdf)
When a ravaged body is found on Blackpool beach front, newly partnered Aurors Harry Potter and Draco Malfoy are sent to investigate. This is a make-or-break case for Harry - solve the case and not scare his partner away, or risk his career. But when another body appears, and another, this mystery goes far deeper than either of them could have imagined.
I love a good "who done it" and this one delivers, in spades.

~~~~~~~~~~~~~~~

"Strange Bathfellows"
by bixgirl1



Link verified to ArchiveOfOurOwn.org/bixgirl1 on 17 July 2023
Hogwarts Eighth Year/Potions Accident/Bath Sharing/Explicit Sex



1 Chapter (27,676 words)
Completed 02 March 2017
Added 20 April 2021 (archived-pdf)
It started with a bath. Or a potions accident. Or maybe it started before that, but who can tell anymore. Featuring: Uncomfortable wanking, more comfortable wanking, mutual wanking, bath sharing, inappropriate betting, secret shagging, those secrets at Hogwarts that everyone knows, and oblivious Harry who knows one thing - he's falling in love.
bixgirl1 has written over seventy works in the Harry Potter fandom.

~~~~~~~~~~~~~~~

"Strictly Sex"
by bingbingflower
Link verified to ArchiveOfOurOwn.org/bingbingflower on 17 July 2023
Post Hogwarts/Rent Boy Draco



1 Chapter (5,730 words)
Completed 30 May 2017
Added 17 February 2018 (archived-pdf)
Draco's spent the last few years as a high end hooker drifting through the motions, then comes Harry.


~~~~~~~~~~~~~~~



"Stuck with You"
by Maxine



Link verified to ArchiveOfOurOwn.org/users/maxine on 17 July 2023
Hogwarts/Closet Sex/Humor



1 Chapter (8,366 words)
Completed 4 December 2005
Added 28 September 2022 (archived-pdf)
Lots of stuttering, lots of fumbling, lots of fighting, lots of cussing. Lots of awkwardness, a decent amount of sex (once they manage to get to it), and very little room to do it all in!


~~~~~~~~~~~~~~~



"Survivor's Joy"
by Lomonaaeren


Link verified to ArchiveOfOurOwn.org/users/Lomonaaeren on 17 July 2023
Action Adventure/Auror Potter



1 Chapter (23,916 words)
Completed 6 October 2016
Added 5 March 2023 (archived-pdf)
Harry works for the Aurors. Draco works for the Department for the Regulation and Control of Magical Creatures. There's not much reason for them to meet—until someone starts selling diluted Wolfsbane potion, and they find out just how much the years since the war have moved them both on from simply surviving.
Lomonaaeren has written over 700 works in the Harry Potter fandom. Anything I have ever read by Lomonaaeren has been excellent!

~~~~~~~~~~~~~~~

T
Top of Page


~~~~~~~~~~~~~~~

"Take a Sad Song (And Make It Better)"
by Femme (femmequixotic)



Link verified to ArchiveOfOurOwn.org/Femme (femmequixotic) on 17 July 2023
Post DH/Epilogue Compliant/Kid Fic



1 Chapter (46,356 words)
Completed 3 October 2008
Added 9 February 2017 (archived-pdf)

Harry rolled his eyes and started down the front walk. "Come on. I'll buy you a beer."
"I don't care for beer." At a baleful look from Harry, Malfoy sniffed. "Fine. But it better be German."

LOL! Gotta love the interaction! In this story, Harry cheats on Ginny and they get a divorce. Harry is Deputy Head of the Auror Force and is dealing with Death Eater parole hearings and a terrorist group. He had his hands full, including the child services representitive assigned to handle the custody of his children ... Draco Malfoy.
Femme has written almost 100 works in the Harry Potter fandom. Anything I have ever read by Femme has been excellent!

~~~~~~~~~~~~~~~

"The Tell-Tale Owl"
by Romaine



Link verified to ArchiveOfOurOwn.org/Romaine on 17 July 2023
Post Hogwarts/Time Travel/AU



1 Chapter (22,982 words)
Completed 27 January 2018
Added 11 February 2018 (archived-pdf)
"Harry Potter, where is Draco Malfoy's body?" the Minister asked with a hint of triumph, knowing that he had Potter right where he wanted him. Within a few hours, the criminal young wizard would be in Azkaban and receiving the Dementor's kiss. "Hedwig!" A small azure-blue owl swooped into the courtroom and over the Minister's head. It landed on Harry Potter's shoulder. "It's a Tell-Tale Owl!" someone shouted, and the courtroom rose in an uproar. Every member of the Wizengamot was on their feet screaming with horror and outrage. Minister Fudge banged his gavel on the podium adding to the hysteria. "Silencio!" Fudge said in a magically-enhanced voice. Instantly the room came to a standstill in sound and movement. The Wizengamots' eyes all focused on the witness chair, where Harry Potter was bound in chains. Harry glanced out to the audience until he found an old witch with long grey hair. She gave him a warm smile and a short nod. Harry then rubbed his cheek against the owl perched on his shoulder. "The truth is that Draco Malfoy is alive!" Harry said with a generous smile while he continued rubbing the owl. The members of the Wizengamot gasped, some fainted, and then, like the Cheshire cat, Harry disappeared with a knowing grin lingering for a moment.

~~~~~~~~~~~~~~~

"Then Comes a Mist and a Weeping Rain"
by Faith Wood (faithwood)



Link verified to ArchiveOfOurOwn.org/faithwood on 17 July 2023
Hogwarts Eighth Year/Humour/Romance



1 Chapter (21,139 words)
Completed 4 August 2011
Added 3 February 2018 (archived-pdf)
This is an eighth year story where it always rains for Draco Malfoy. Metaphorically. And literally. Ever since he had accidentally conjured a cloud. A cloud that's ever so cross. Wonderfully told story!

~~~~~~~~~~~~~~~

"The Ties That Bind Us"
by Faith Wood (faithwood)
Link verified to ArchiveOfOurOwn.org/faithwood on 17 July 2023
Hogwarts Eighth Year/Humour/Smut



1 Chapter (27,890 words)
Completed 21 April 2012
Added 23 March 2019 (archived-pdf)
An accident leaves Draco and Harry bound tightly together. Literally. That's the summary! I enjoyed reading this work, or it wouldn't be on this list! Ha!
Draco had no time to run or duck. Ropes coiled around his thigh and pulled him sharply back down to the floor. He watched in amazement, despite the pain in his head and back, as the ropes wrapped themselves around Potter's waist and neck, pulled him forward, and sent him flying toward Draco.
Draco cried out as Potter landed squarely on top of him, knocking the air out of his lungs and slamming his head against the ground once again.
However, the ropes weren't done ...

~~~~~~~~~~~~~~~

U
Top of Page


~~~~~~~~~~~~~~~
"Unfinished Business"
by kcstories
Link verified to ArchiveOfOurOwn.org/KCStories on 18 July 2023
Post Hogwarts/Next Generation/Professor Potter



1 Chapter (20,767 words)
Completed 3 October 2008
Added 17 September 2014 (archived-pdf)
Scorpius is found unconscious in the dungeons. A worried Draco comes to Hogwarts, DADA Professor Harry Potter tries to figure out what happened, and Hugo, Rose, Albus and Lily do some secret investigating of their own.

~~~~~~~~~~~~~~~

V
Top of Page


~~~~~~~~~~~~~~~

W
Top of Page


~~~~~~~~~~~~~~~

"Walk the Line"
by thecouchsofa
Link verified to ArchiveOfOurOwn.org/thecouchsofa on 18 July 2023
Hogwarts 8th Year/Mirror of Erised



1 Chapter (16,146 words)
Completed 21 January 2018
Added 7 February 2018 (archived-pdf)
While cleaning the Room of Requirement as part of his war reparations, Draco comes across an old mirror that keeps showing him images of himself and Harry holding hands. Draco doesn't know what it is, but Harry seems to know a little more than he's sharing. Warning: Draco has some anxiety issues in this and is prone to panic attacks, so approach with caution if this may be triggering for you. There's also one instance of unintentional self-harm, but it's very brief.

~~~~~~~~~~~~~~~

"The Wand Chooses the Wizard"
by Mystwriter
Sadly this work is no longer online but I have a sharable copy.
Post War



1 Chapter (28,689 words)
Completed 2005
Added 7 March 2019 (archived-word)
A month after Voldemort's defeat, Harry returns Draco's wand. But now Draco must make a deal with the devil to keep his family safe. But is it worth the price?

~~~~~~~~~~~~~~~

"War Wounds"
by Silent Auror
Link verified to SilentAuror.LiveJournal.com/ on 18 July 2023
Post Hogwarts/Alcoholism/Love Triangles/Dubious Fidelity



3 "Chunks" (30,752 words)
Completed 12 May 2007
Added 25 November 2012 (archived-html)
The Ministry's Potion Department is losing staff left and right. Could it be because of Potion Master Malfoy's acidic personality and intolerance of error or because of the multitude of liquor bottles he keeps at his desk? Auror Potter is going to find out why and what he finds is not what he expects.

~~~~~~~~~~~~~~~

"What's My Age Again"
by lazywonderland
Link verified to ArchiveOfOurOwn.org/lazywonderland on 18 July 2023
Post Hogwarts/Quidditch



1 Chapter (12,249 words)
Completed 19 January 2018
Added 15 February 2018 (archived-pdf)
Harry Potter has had enough of pleasing the public, and his reckless tendencies are finally getting out of hand. The Quidditch World Cup is only a week away; as Captain of the English National Team, Hermione has assured him that his immaturity won't be tolerated by the Ministry. And then Malfoy shows up.

~~~~~~~~~~~~~~~

"The Wooing of Draco Malfoy"
by Mystwriter
Sadly this work is no longer available online bur I have a sharable copy.
Hogwarts/A bit AU/Ignors Half-Blood Prince



1 Chapter (12,225 words)
Completed 2005
Added 7 March 2019 (archived-word)
Harry Potter suddenly notices that he's very interested in one Draco Malfoy. And not in the way he used to be. Trouble is, Draco doesn't seem the least bit interested. Nope. Not at all.

~~~~~~~~~~~~~~~

X
Top of Page


~~~~~~~~~~~~~~~

Y
Top of Page


~~~~~~~~~~~~~~~

Z
Top of Page


~~~~~~~~~~~~~~~